21st Annual Dobbs Ferry Summer Music Series
Eight Free Wednesday Evenings No tickets needed. This summer we are celebrating our 21st anniversary in Dobbs Ferry, with a fresh new lineup of fantastic musicians who will be playing at Waterfront Park.
---
Please help us keep this calendar up to date! If this activity is sold out, canceled, or otherwise needs alteration, email mindy@kidsoutandabout.com so we can update it immediately.
---
Dobbs Ferry Concert Schedule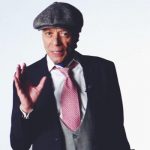 July 7 – Marion Cowings Quartet
The jazzy baritone of native New Yorker Marion Cowings has been delighting audiences worldwide for decades. He has played countless top theaters and jazz clubs and received an NEA Grant and a Clio Award. As the late great jazz critic Ira Gitler said, "He sings with the perfect combination of sadness and hope."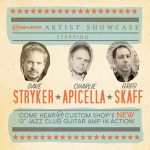 July 14 – ZT Amplifiers Artist Showcase
Feat. Dave Stryker, Charlie Apicella & Greg Skaff! The ZT Amplifiers Artist Showcase features three outstanding jazz guitarists — Dave Stryker, Charlie Apicella and Greg Skaff backed by bass and drums. Modeled on Barney Kessel's 1970s supergroup The Great Guitars, this collection performs as a guitar threesome, then each guitarist alone with the rhythm section, and finally all five jam together.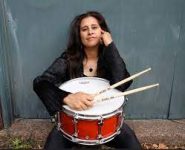 July 21 – Sylvia Cuenca Quartet
Esteemed jazz critic Nat Hentoff likened Sylvia Cuenca to "a fiery incarnation of Art Blakey" during her 17 years as Clark Terry's drummer and praise like that is universal and well-earned. Terry himself called her an "extraordinary talented percussionist – alert, supportive, versatile and swinging." Sylvia Cuenca Quartet will feature Craig Handy, sax and flute, Essiet Okon Essiet, bass and Dave Kikoski, piano.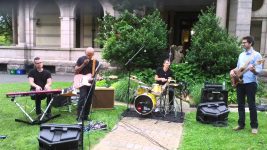 July 28 – Ed Bettinelli & The Hudson River Cats
The Hudson River Cats are three graduates of the prestigious Berklee College of Music – dummer Ed Bettinelli, guitarist Carl Burnett and bass player Anthony Candullo – who form a funk power trio and add their own little spin and improvisations on RnB, funk, soul, and jazz. Bring your dancing shoes down to the river for this exciting, expanded Quintet edition of the Hudson River Cats.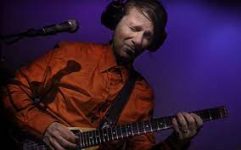 August 4 – Vinnie Zummo Trio
Vinnie Zummo may be known for his years with eclectic rocker Joe Jackson, but the New York guitarist's exceptional jazz chops sparkled on his 2016 album The Coyote, which All About Jazz deservedly gave 4 1/2 stars. With Yasushi Nakamura (bass) and Ed Bettinelli (drums), he'll serve up hard bop and funk.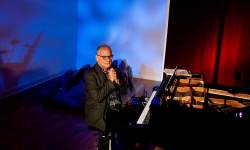 August 11 – Steve Sandberg Quartet feat. Zach Brock
Three-time Emmy-nominated composer/pianist Steve Sandberg plays original music that masterfully blends various genres with the excitement of virtuosic improvisation. His desire to merge classical Western music with jazz, Latin, and world music led to the creation of this quartet featuring Snarky Puppy's Zach Brock, heralded as the pre-eminent improvising violinist of his generation.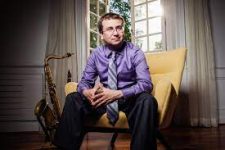 August 18 – Seth Kibel Kleztet
Led by Seth Kibel, one of the Mid-Atlantic's premier woodwind specialists, the Kleztet is a genre-bending klezmer band that has released four albums — each named Best World Music Recording by the Washington Area Music Association. They also named Seth Best World Music Instrumentalist and Best Jazz Instrumentalist on multiple occasions.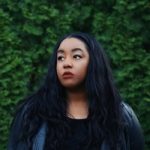 August 25 – Christine Chanel & The Roster
Soulful singer-songwriter and multi-instrumentalist Christine Chanel has captivated audiences throughout Westchester and various NYC venues like the Bitter End and Rockwood Music Hall for the last few years, with her dynamic backing band The Roster. A vocal powerhouse whose resonant timbre commands attention, she is equally at home singing rhythm, blues, pop, funk and jazz.
---
*Times, dates, and prices of any activity posted to our calendars are subject to change. Please be sure to click through directly to the organization's website to verify.
---
Ages
All Ages
Adults & kids together
Adults without kids